Tel.+972-4-992-0406
Fax +972-4-992-5445
E- mail: smadlavi (@) netvision.net.il
P.O. Box 21794 Tel-Aviv 61217, ISRAEL
military surplus
Genuine Israeli military surplus with limited availability: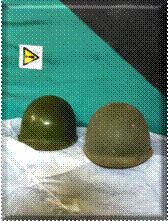 US helmet liners
$9.95

Original Israeli military cal 5.56
ammo "action box
$19.95

Original IMI Uzi 9mm barrel, new
$149.95

FN .308 cal. barrel, new
$195.00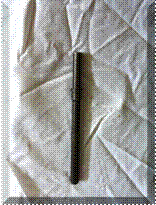 Original UZI 9mm
$149.95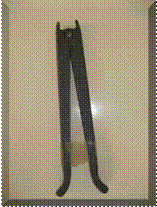 M16 bipod, new
$19.95
Ballistic test equipment
Lavi BBG Ltd is a distributor of ballistic testing products to the Israeli armory developing industry and to a variety of Israeli research institutes and organizations that are engaged in the development of materials with impact, erosion and break resistance.
Our state-of-the-art equipment consists of sophisticated and advanced shooting receivers, ballistic barrels, fragments launching cannons, extraction and loading machinery and materials as well as measuring equipment.
With 15 years of experience in the field, we have developed a unique understanding of our customers' needs and the ability to provide them with the best technical, commercial and environmental solutions.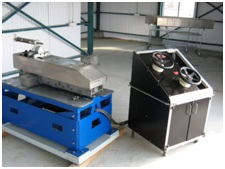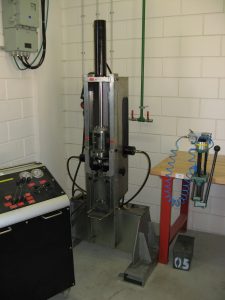 As with all of the products we carry, we strive TO PROVIDE OUR CUSTOMERS WITH THE BEST, MOST EFFECTIVE SOLUTIONS TO THEIR NEEDS.
Laboratory:
 Universal receivers.
 Machine rests: Standard or custom designed.
 Test barrels.
 Gas guns.
 Custom fragments launching guns.
 Extraction/reloading.
 Sensitive materials cutting and forming robots.
 And more…
Materials:
 Specialized ammunition
 Propellants.
 Sabots.
 Casings (From full metal jacket to custom designed)
 Fragments
 And more.
The advanced measuring and recording instrumentation is being provided to our customers, including, among other:
 Doppler radar systems,
 High velocity still photographs cameras,
 High velocity video cameras,
 Flash X-ray systems
 Yaw measuring systems
 And more.
Lavi BBG Ltd places high importance to the preservation of the environment, and we see it as an integral part of our mission and service to our community. We adhere to international high standards of test products disposal, and all preservation requirements.